Welcome
Welcome to the irishrock.org site. Yes we are still active. We have no plans to go anywhere. OK, so it sometimes takes us months to answer an e-mail. This is due to incompetence, not disinterest. Please keep sending us your contributions. YOU WILL RECEIVE A REPLY (eventually)!

We are attempting to document as many Irish rock bands as possible, concentrating on the period 1966-1991.

For more background information, please read the Introduction and FAQ.



Contribute
Contributions to this site are gratefully received. Read here how you can help us.


LOOKING FOR INFO: Anyone with any information however minor about early Gary Moore band Platform Three, please get in touch immediately. Who was the bass player, was it ' Big' Sam Cook(e)? Was the drummer's name Graham??? Please get in touch if you know anything.



Email Backlog Status

I keep answering it - it keeps comin' in

To my eternal embarrassment, I am always behind on email. Please do not be put off by this. We want your emails. Imagine how pleasantly surprised you'll be when your receive an answer in 2-3 months time.

Current Backlog Count:
25 Sept 2013: 130
17 Sept 2013: 287
1 Aug 2013: 429
23 Apr 2013: 299
20 Apr 2013: 333
12 Feb 2013: 365
7 Jan 2013: 435 Good God !!




The Search for Vinyl
We are always in need of vinyl by Irish artists. If you're a collector and you wish to trade, please take a look at our want and trade lists. If you've got records or demo tapes by Irish artists lying in a box in the attic or gathering dust somewhere then why not donate them to our archive?


HELP! WE NEED THIS RECORD
⇓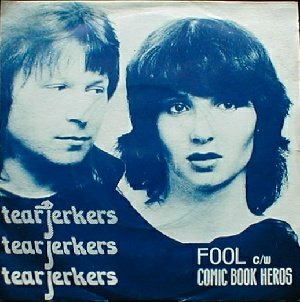 ⇑
HELP US FIND A COPY PLEASE !!!
Announcements
Did You Work For An Irish Record Label Or Pressing Plant?
We're very keen to hear from anyone who worked for an Irish record label (M&D not A&R), distributor or pressing plant, especially during the '60s or '70s. Basically anyone with first hand knowledge of the nuts and bolts of pressing records in Ireland before 1990. We'd particularly like to talk to anyone who worked in either of the two pressing plants (Carlton and EMI) or anyone who had dealings with either plant on a regular basis. Ideally the production manager with a full set of log books would drop me a line... we live in hope! See the contact details for how to get in touch.
Could the person who sent the scan of the BOOMTOWN RATS Neon Heart cassette please get in touch?
It seems there's none lying around in the official archive.
Hey Hot Press! How about a free subscription?
I'm far too much of a luddite to pay for electronic media. Help us re-write Irish rock history (and fix many of the mistakes you made) by giving us free access to the archives. How about systematically digitizing Bill Graham's pieces?



Last Update
I am utterly useless at maintaining this section, so I hereby officially abandon it.


Latest News
November 2016: Images Not Displaying

Thanks to all who took the time to contact me to let me know that images are not displaying on the site. I think it's a server problem. I'm trying to get it sorted ASAP.



17 December 2015: Mick Lynch RIP

Very sad news of the untimely death of Stump frontman Mick Lynch reported by the band on facebook.
Notice on rip.ie



3 September 2015: Al O'Donnell RIP

Folk singer Alistair O'Donnell died today. Very sad news. Check out his two LPs, released on Trailer (1972) and Transatlantic Records (1978). There are some great performances on them, including some definitive renditions of well known songs. It's a pity there weren't more.


20 January 2015: RIP Edgar Froese





14 December 2014: Dorian Mood download album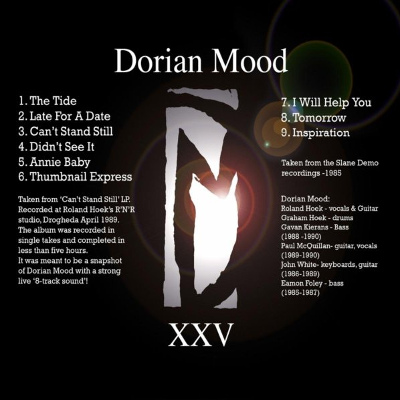 XXV, presumably referring to the 25th anniversary of the Can't Stand Still mini-LP, contains most of that album (one track is omitted) plus three tracks from the 1985 demo. Let's hope this leads to a full discography CD. Meanwhile the downloads are available on tax-dodging Amazon and elsewhere.



31 October 2014: The Slowest Clock unreleased LP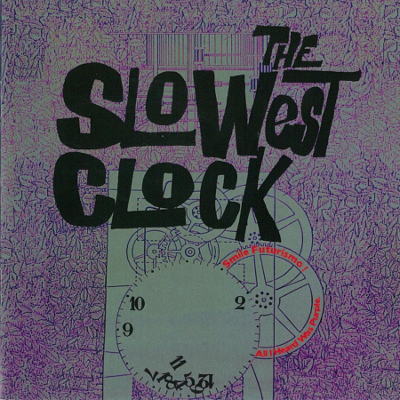 The unreleased debut LP by The Slowest Clock "Smile Futurismo! All I Heard Was Purple" has been released on Eye Unseen Records. Recorded in 1989, these recordings were shelved for financial reasons and then went missing. None of these recordings were not included on the Life Still CD from 1994. If you know their two EPs, then you'll want this CD. No vinyl version, alas! Check out the track on youtube. Highly recommended.



9 June 2014: Eamon Gibney RIP

Notice on rip.ie



17 January 2014: Austin 'Stac' Coll RIP

Austin Coll passed away yesterday (Jan 16) in Zwolle, The Netherlands.



Winter 2013: Ugly Things #36

Ugly Things #36 with part 2 of Brian Neavyn's Radiators From Space story is now available.




8 October 2013: Philip Chevron RIP

Philip Ryan AKA Philip Chevron passed away today.




20 September 2013: Roy Abbott RIP

I was very sad to read of the death of Roy Abbott in Perth, Australia on August 31st. He contacted the website in May about his time in The Interns and Cheese, but he was due for major surgery so we never got a chance to go into it in detail.



9 May 2013: Eric Kitteringham RIP

Eric Kitteringham, bassist in the original lineup of Taste, died on May 7th.
notice on rip.ie



Update 21 April 2013: LIMERICK ON RECORD RE-PRESSED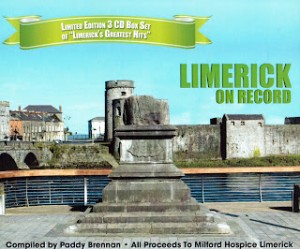 Despite being almost impossible to locate outside of a number of outlets in Limerick City, the first edition of the 'Limerick On Record' 3xCD set mentioned below sold out almost immediately. I've just read (see here) that it has been re-pressed to meet demand, so get your skates on. It really is worth tracking down. Alas, there still appears to be no online source for this set, you need someone in the Limerick area to get it for you . . .



20 April 2013: YES WE'RE STILL HERE STOP ASKIN FERFUGSAKE!!!.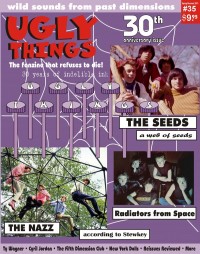 The new Ugly Things (issue 35, due in May) contains a feature on The Radiators From Space by Brian Neavyn. They even made the cover. Order it from their website . . . Email is being answered ruthlessly at present. Yes that's right, your email from 2011 may yet receive a reply one of these days . . . Attention bands sitting on 30+ year old demo tapes - what are you waiting for? What do you think is going to happen? Don't you think it would've happened by now? Release them! Make them available as downloads! . . . A recent Limerick 3XCD compilation titled Limerick On Record features what I believe is the first ever appearance on CD of both sides of the first Granny's Intentions single. Both tracks sound fantastic (thanks John!) . . . THis begs the question: why haven't all the Granny's Intentions singles been comped? Surely there's a stunning archive CD to be compiled from the vaults? . . . I added a Baby Snakes scrapbook page to the site to accomodate a load of scans sent to me, check it out . . . Also check out the South African single by The Movement on what-looks-like Transatlantic Records, who were strongly opposed to apartheid and refused to release any records there, in which case how did this single come about? . . .
Finally, it seems my moans about second-hand vinyl prices in Dublin is possibly evidence of my good self receiving 'special treatment' from evil dealers who know who I am and figure I'll pay through the nose for any Irish record that takes my fancy. For this reason I've been forced to adopt a disguise wheneve I enter the Temple Bar area. So, if you see a rotund Korean gentleman bearing an uncanny likeness to Kim Jong-un coming out of a shop with an old Golden Discs carrier bag under his arm don't be alarmed, it's just me, the supreme leader.




12 February 2013: WE ARE STILL HERE. Where are you?

Yes it's 6 months since our last news post but many exciting things have been happening... the Release Records singles discography actually approaches completion, unthinkable 3 years ago... never have so many dodgy records occupied so many people's attention... a well-known Irish record dealer tried to sell me a shit copy of a shit LP for €10, indicating this website has precipitated seismic shifts in the thinking of the scavangers of the popular culture landscape... an obscure band with a fantastic 1977 punk rock demo continue to sit on it and do NOTHING with it! Why? ... the latest Ugly Things contains an excellent feature on The Blue Aces by Brian Neavyn (I thought I'd already posted about that, guess I over-wrote it).... I came acrss a Dermot O'Brien LP in a shop in Azerbijzan listed under Unnatural Accordion Wizzardy. Naturally I bought it.




click here for old news







Special thanks to thumped.com