---


A-Z Artist Index
Compilations
Record Labels
Media
Help Us!
Contact Us
Resources
Timeline
---
From: Dublin

Active: 1985-1988

Style: Punk

Lineup:
Karl Walsh - vocals
Didi Cassidy - lead guitar
Woppy McGrath - rhythm guitar
Sam Cregan - bass
Alan Socko Shaughnessy - drums
Bio:

Dublin punk bank whose philosophy was to intimidate the audience and attack from the stage. At one point they set the Underground Bar PA on fire.

Their demo finished second in RTE 2's Best Demo of the Year awards in 1986.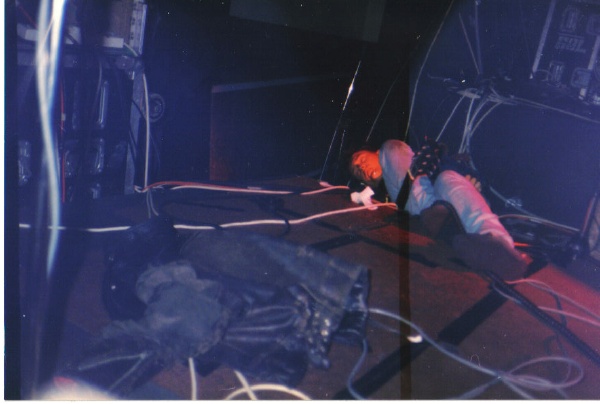 Thanks to Karl Walsh for the photos.



Discography

• First Demo
K7 - demo - July 1986
Recorded at the Recording Company
Engineered by Johnny Byrne with assistance by Jim Tate
Produced by Johnny Byrne and At Gunpoint.
Tracks: All Go Away / Average / Apathy / The Boots


• Dave Fanning Session
Recorded & broadcast July 1987
Repeat broadcast December 1987
Tracks: Strike Deep / Night Nurse / Poison


• various artists - Comet LP Two
LP - Comet Records - COME 2 TP - IRL - August 1987
Track taken from the first demo tape.
See Compilations section for full track listing.




Track: All Go Away



• Third Demo
K7 - demo - 1990?
Recorded at Sun Studios, Temple Bar, Dublin
Tracks: El Salvation / The Spiral / Wild Rover


Help!


We need your help to correct and/or complete this entry. If you can provide more information about this band, have scans, photos or any other memorabilia we can use, or spare copies of any releases, then please get in touch.



---

See Also:


---

A-Z Artist Index
Compilations
Record Labels
Media
Help Us!
Contact Us
Resources
Timeline
---