---


A-Z Artist Index
Compilations
Record Labels
Media
Help Us!
Contact Us
Resources
Timeline
---
- under construction-
From: IRL

Active: 80s onwards

Style: Singer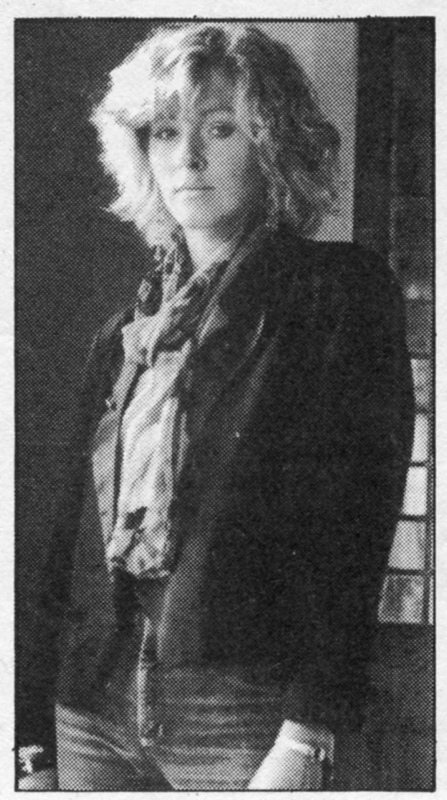 Bio:

Singer with Toy With Rhythm, Les Enfants and Moving Hearts a.o. TV presenter (Megamix). Goddess.





Discography

• Stranger Than I Thought / Eyes To Hold Me
7" - MCA Records - MCA 1030 - IRL - 1984



Help!


We need your help to correct and/or complete this entry. If you can provide more information about this band, have scans, photos or any other memorabilia we can use, or spare copies of any releases, then please get in touch.


Last update: May 2013.


---

See Also:

External Links:


---

A-Z Artist Index
Compilations
Record Labels
Media
Help Us!
Contact Us
Resources
Timeline
---