---


A-Z Artist Index
Compilations
Record Labels
Media
Help Us!
Contact Us
Resources
Timeline
---
Koffi / Koff Records
last updated 21 December 2015
last updated 14 February 2012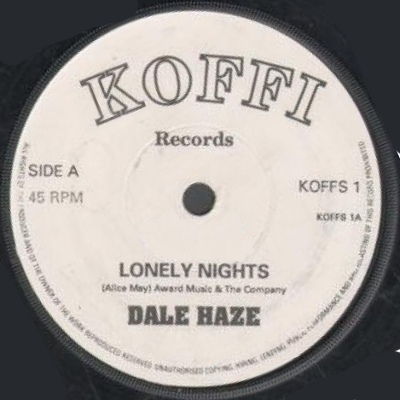 This label is variously named Koff Records on the PS of KOFF3, KOFFI on the label of KOFFS1 and KOFF1 on the label of KOFF 3. So which is it? KOFF2 is probbaly another Champions related release.



Singles

KOFFS1	Dale Haze - Lonely Nights / I Will Return [1988?]
	cassette edition also contains: All Day Love / A Real Good Feeling
KOFF 2
KOFF 3	Gina - I'm Blue / Mama Mama (PS) [1991]



---

A-Z Artist Index
Compilations
Record Labels
Media
Help Us!
Contact Us
Resources
Timeline
---