---


A-Z Artist Index
Compilations
Record Labels
Media
Help Us!
Contact Us
Resources
Timeline
---
Rex Records (USA)
last updated 12 May 2019
last updated 18 Dec 2017
last updated 31 May 2016
last updated 4 Feb 2015
last updated 23 May 2013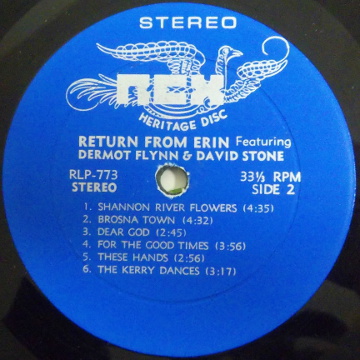 Rex was a US label based in Holyoke, Massachusetts which catered for the local Polish community, specialising in Polka and other genres (religious, comedy, novelty, etc).

They branched out into Irish releases in the early 1970s, releasing at least 15 titles. These are listed below. If anyone can supply missing titles, please get in touch.

While such endeavours may seem in danger of over-sentimentalising the 'old country' for the benefit of rose-tinted spectacle wearing emigrants, or pandering to the misconceptions of the indigenous population, they can also be breeding grounds for cross-fertilization, producing interesting results. It's no accident The Pogues emerged from a London-Irish milieu rather than from Ireland though the potential was always there. Despite their corny covers and over-familiar track listings, some of these records are worthy of investigation. (Having said that, the Flynn & Stone LPs do look very avoidable!)

Note these are not the greatest pressings in the world and there are many re-seals out there.






Albums

 
Rex Heritage series, Prefix: LP or HLP

LP 738	Chris Tabb and his Emerald Isle Orchestra - Irish Dance Melodies
LP 750	The Dustmen - Recorded Live 
LP 762	Dermot Flynn & David Stone - Memories of Killarney [1971]
LP 766	Butch & Maeve - A Night at the Keg 
LP 768	v/a - Irish All Star Revue (Matt Kane's Bit o' Ireland) 
LP 769	Butch & Maeve - 51 Irish Favorites
LP 772	Maeve Mulvany - Irish Rebel Ballads [1972]
LP 773	Dermot Flynn & David Stone - Flynn & Stone from Erin AKA Return From Erin
LP 790	The Irish Tradition - In Progression (Irish Folk Songs) [1973]
LP 791	Chris Henshaw - The Irish Troubadour [1973]
LP 792	Dickie McManus And The Irish Revolution - Reflections of Ireland 
LP 798	The Barleycorn - The Barleycorn In America [1973]
LP 801	Michael Owens - A Musical Salute To The McNulty Family
LP 802	Butch Moore - Direct From Ireland's Hit Parade
LP 808	James Keane - The Irish Accordion [1972]
LP 809?	Butch & Maeve - A Night At Bulldogs with Irish Friends [1972?]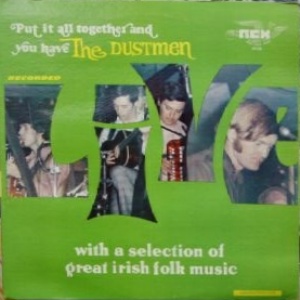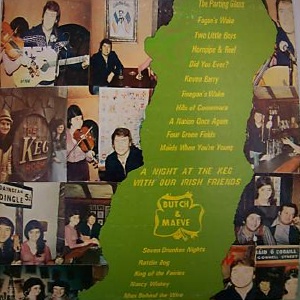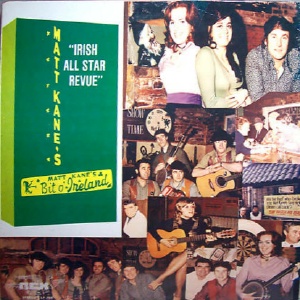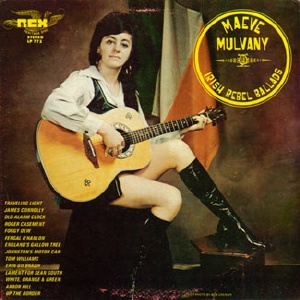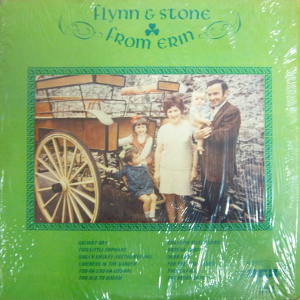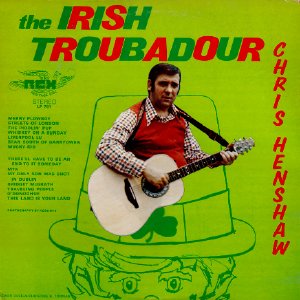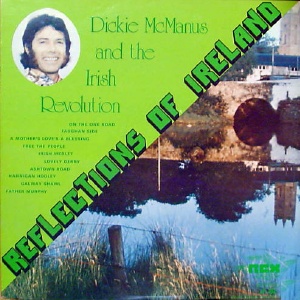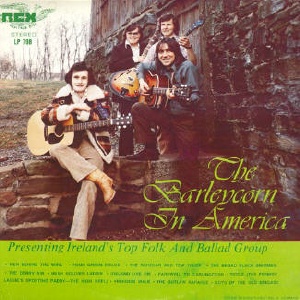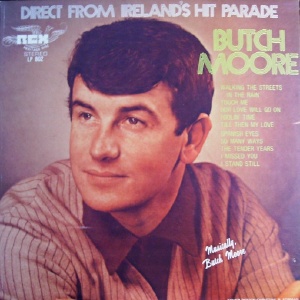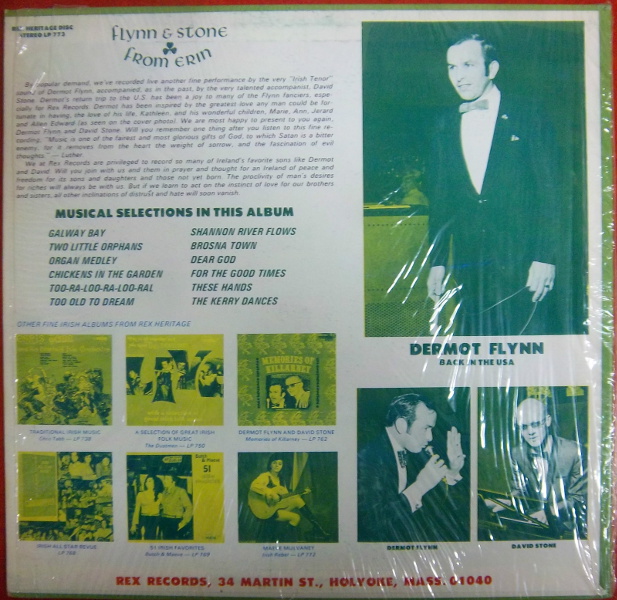 The back cover of REX LP 773, showing other titles in the series.




Notes:

• Butch & Maeve
Maeve Mulvany was an actress and (ballad) singer who married Butch Moore, ex lead singer of the Capitol Showband. They emigrated to the states in 1970 where they played in Irish pubs and clubs and eventually became owners of a bar in Massachusetts. They are behind the Irish All Star Revue which also features The Irish Minstrels, John Masterson, Carol McCarthy, the Washington Bagpipers and Katie Hanley. Their first LP was preceeded circa 1970 by a self-released 7" single 'Drunken Nights' / 'Golden Jubilee', recorded Live at Matt Kane's bar in Washington DC, housed in a PS (no label, #MC 2985). Maeve's solo LP consists of Republican ballads. Butch's solo LP is drawn from his late 60s solo career in Ireland.

• The Irish Tradition
Began as Galway university students playing during the summer months in the USA before evolving into a USA-based trad folk group, with Mixie Clarke (later in Harvest Home) the sole remaining original member. They made at least two other albums, one of which crosses over into Celtic rock territory and is recommended to Horslips fans. Note this is a different band to the Irish Tradition featuring Brendan Mulvihill who recorded for Green Linnet. There are undoubtedly more Irish Traditions out there... including the one in Canada that backed Olive Bayle.

• The Barleycorn
Well known Dublin ballad group. Their US only album on Rex contains unique recordings and is highly rated by fans and as such is the one Rex release that has become difficult to find.

• James Keane
Well-known button accordionist from Dublin who emigrated to the USA in 1967. Read his full bio on his website. His Rex album is essential for Celtic rock fans.

• The Dustmen
A local Irish-American outfit from Springfield with Bo Fitzgerald and Jeff Sullivan who still play together in the Yank-Celt Band, which also features Mixie Clarke.

• Dermot Flynn & David Stone
Dermot Flynn, tenor, accompanied by David Stone. Memories of Killarney was recorded in March of 1971 in Holyoke, Mass.

• Chris Henshaw
Butch Moore's sleevenotes..."Chris Henshaw's vocal style and humorous adaptations have made him a very popular and interesting entertainer. This Dublin born, rugged, casual individual spent two years touring with the USO and has given numerous concerts in Ireland. He has entertained in Boston, Chicago and Madison Square Garden in New York and is currently successfully touring the New England circuit. If you like Irish Music and a bit of Irish humor in song, then you must be a Chris Henshaw fan. This album highlights some of Chris' most frequently requested songs. After hearing it, you'll know why his popularity is growing daily."

• Dickie McManus and the Irish Revolution
Boston based, active throughout the 70s. More details soon.







Tracklisting for REX LP 678.



---

A-Z Artist Index
Compilations
Record Labels
Media
Help Us!
Contact Us
Resources
Timeline
---