---


A-Z Artist Index
Compilations
Record Labels
Media
Help Us!
Contact Us
Resources
Timeline
---
K-Tel's Carousel. Twenty Top Irish Hits
LP - K-Tel Records - KLP 1 - IRL - 1978


tbd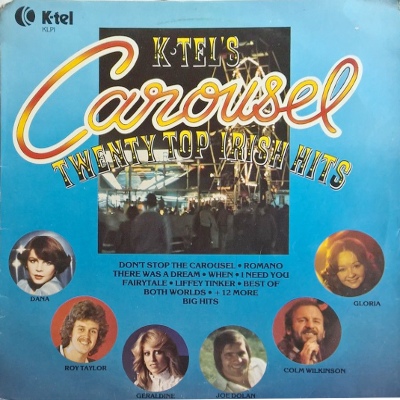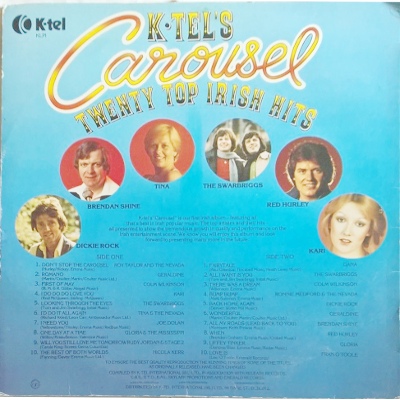 side one:
Roy Taylor & The Nevada - Don't Stop The Carousel
Geraldine - Romano
Colm Wilkinson - First Of May
Kari - I Do Do Do Love You
The Swarbriggs - Looking Through The Eyes
Tina & The Nevada - I'd Do It All Again
Joe Dolan - I Need You
Gloria & The Mississippi - One Day At A Time
Rudy Jordan & Stage 2 - Will You Still Love Me Tomorrow
Nicola Kerr - The Best Of Both Worlds

side two:
Dana - Fairytale
The Swarbriggs - All I Want Is You
Colm Wilkinson - There Was A Dream
Ronnie Medford & The Nevada - Bump Bump
Dickie Rock - Back Home Again
Geraldine - Wonderful
Brendan Shine - All My Roads (Lead Back To You)
Red Hurley - When
Gloria - Liffey Tinker
Fran O'Toole - Love Is
---

A-Z Artist Index
Compilations
Record Labels
Media
Help Us!
Contact Us
Resources
Timeline
---