---


A-Z Artist Index
Compilations
Record Labels
Media
Help Us!
Contact Us
Resources
Timeline
---
K-Tel's Irish Eyes Are Smiling
LP - K-Tel Records - KLP 2 - IRL - 1978


"To ensure the best quality reproduction the running tims of some of the titles as originally released have been changed. "

"Compiled by K-Tel in association with Olympic, Dolphin, EMI, Release and Hawk."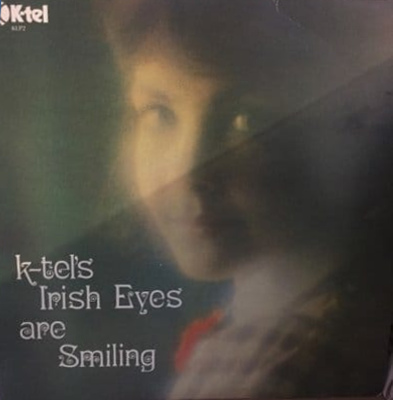 side one:
Sandie Jones - When Irish Eyes Are Smiling
Johnstons - The Curragh Of Kildare
Colm Wilkinson - Come By The Hills
Family Pride - Slievenamon
Platform - Scorn Not His Simplicity
Dermot Hegarty - Four Green Fields
Paddy Joe - Ni Fheicfear Nios Mo Thu
Deirdre O'Callaghan - The Town I Loved So Well
Dermot O'Brien - Galway Shawl
Platform - Only Our Rivers Run Free

side two:
John Kelly - Isle Of Inishfree
The Ludlows - Enniskillen Dragoons
McGloughlins - Gra Mo Chroi
Brian Byrne - Bantry Bay
Deirdre O'Callaghan - Danny Boy
Dermot O'Brien - Old Claddagh Ring
Anne Byrne - Avondale
Family Pride - The Castle of Dromore
Platform - Gypsy Woman
Deirdre O'Callaghan - Carrickfergus

---

A-Z Artist Index
Compilations
Record Labels
Media
Help Us!
Contact Us
Resources
Timeline
---