---


A-Z Artist Index
Compilations
Record Labels
Media
Help Us!
Contact Us
Resources
Timeline
---
From: Dublin

Active: 1965-1967

Style: beat / R&B / garage

Lineup:
Patrick 'Ditch' Cassidy - vocals
Jay Malone - guitar
Mick Rafferty - guitar
Jim Hudson - bass
Maurice Boland - drums

l-to-r: Jay Malone, Ditch Cassidy, Maurice Boland, Jim Hudson, Mick Rafferty

Bio:

The roots of the Kingbees can be found in the short-lived Keynotes, Maurice Boland's first band formed in 1963 with Jeff Key and Howard Spear on guitars. The Keynotes became The Kingbees in 1965 with Maurice and Howard joined by Ditch Cassidy (ex Dublin's Shadracks, vocals), Jay Malone (guitar and main songwriter), and Jim Hudson (bass). They were managed by Alan Weinrib.

The Kingbees were a tough R&B band in the mold of the early Rolling Stones. They spent their first year playing Dublin's beat clubs, establishing their name. They also had a spell playing support to showbands at country gigs (country audiences had never seen the like before!). They made their TV debut on RTE in April 1965. Mick Rafferty (guitar) replaced Howard Speir in July the same year. The band auditioned for Decca Records sometime in 1965 but nothing came of it. Sometime during the summer months Maurice's brother Tony Boland took over as manager.

Tony Boland ran a club in Dublin called Sound City which opened its door in 1965. The bands on opening night were Bluesville, The Greenbeats and bottom of the bill was Ditch Cassidy's previous band The Shadracks. Needless to say, Sound City became a regular spot for The Kingbees. In fact, the band filmed a mimed performance of a song called "Sound City Beat" which had actually been recorded by The John Paul Jones Orchestra. While it does not feature any Kingbees recordings, this promo film is an interesting artefact of the era. "Sound City Beat" was released in Ireland on the B-side of a single by folk duo Rosemary & Howard on Boland's Tempo Records label.

The Kingbees recorded their debut single for Tempo in March 1966. The A-side was apparently too difficult for the band and session musicians were used, but it was also entirely inappropriate: "My Little Red Book" (by the hugely over-rated Burt Bacharach & Hal David) was not what Kingbees fans were expecting. It was produced by Tommy Ellis. The B-side "I'm A Kingbee" was more in keeping with the band's music. It was recorded on the Sound Stage at Ardmore Studios in Bray with John Paul Jones producing. The single came in a picture sleeve which was unusual at the time. It has since become extremely difficult to find. The band performed on Pickin' The Pops (RTE TV) in June to promote it.

In July 1966, the first tour of Germany was organised, two weeks playing Brunswick and Hanover. Germany was a common destination for UK and Irish beat bands at the time, following in the footsteps of The Beatles on the club circuit. On returning, Maurice Boland left the band on the insistence of his parents. His place was taken by Dougie McIlwaine of The Mad Lads. In November they returned to Germany for a second visit. The plan was to play the big clubs like the Star Club, Top Ten Club, etc, and then return to Ireland after about a month, but they ended up staying much longer, doing lengthy residencies at these clubs, so much so that they lost the momentum they had built in Ireland and The Kingbees were soon forgotten in the quick moving scene in Dublin during 1967. This was their undoing.

The second spell in Germany included some hard times with little money and gruelling schedules. Jim Hudson was the first to leave, returning to Dublin in May 1967 to back ex Movement singer John Farrell in The Dreams, a showband with beat group roots and the promise of a steady wage. Mick Rafferty switched to bass and a local German musician filled in on rhythm guitar but then Ditch Cassidy deserted, returning to Dublin to found his own band Ditch Cassidy & The News. The remaining members soldiered on, doing what was necessary to pay the bills, but by the end of the year they had all returned to Ireland and the Kingbees were no more. Drummer Dougie McIlwaine teamed up with Jim Hudson in The Dreams. Mick Rafferty moved to Romford, Esex in 1968 where he played in local bands. By 1975 he was playing bass in the band that became Freeway.



Discography:

• My Little Red Book / I'm A Kingbee
7" - Tempo Records - TPO 103 - IRL 1966 - PS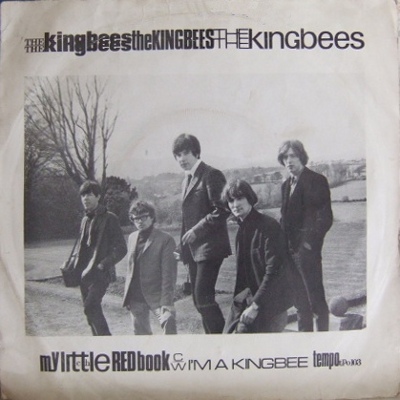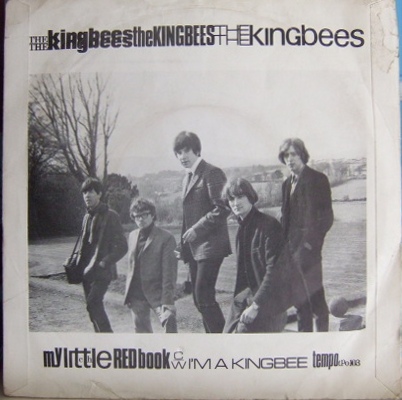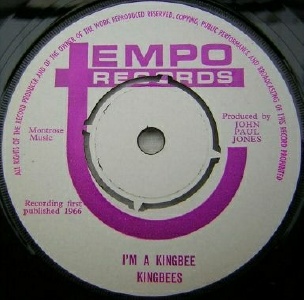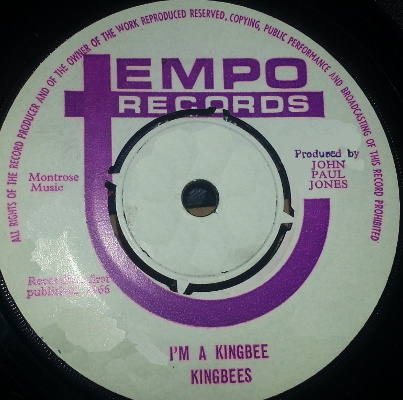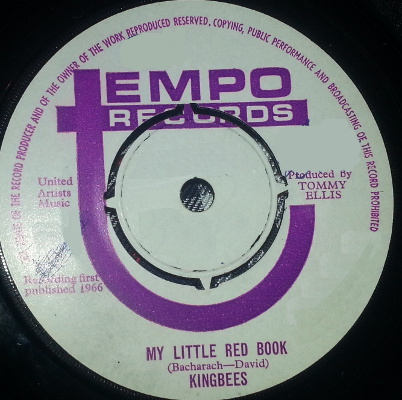 Compilation Appearances:

• v/a - Diggin' For Gold #4
LP/CD - Music Maniac Records - ??? - Germany - 2000
track: I'm A Kingbee



See also: Ditch Cassidy, The Dreams, The Movement




Help!: We need your help to complete this entry. If you can tell us more about this band then please do! We welcome any corrections, missing details, connections to other bands, where are they now, etc. We also need photos, scans, copies of releases or live or demo recordings, and any other memorabilia gathering dust in the attic. If you can help, then please get in touch.



---

A-Z Artist Index
Compilations
Record Labels
Media
Help Us!
Contact Us
Resources
Timeline
---