---


A-Z Artist Index
Compilations
Record Labels
Media
Help Us!
Contact Us
Resources
Timeline
---
From: ?

Active: circa 1970-71

Style: Psychedelic

Lineup:
Dave Mercer - vocals, rhythm guitar, bass,
Kerry Scott - vocals, harmonica, percussion
Tiger Taylor - lead guitar, acoustic guitar, vocals

John Evan-Jones - guitar
Trevor Jones - bass


Bio:

Formed by ex Teddie & The Tigers and Eire Apparent guitarist David 'Tiger' Taylor in Northern Ireland in 1970. Anno Domini went through several lineup changes before arriving at the lineup which recorded their sole LP in 1971. This may or may not be the lineup pictured on the front cover of the UK edition. Only Mercer, Scott and Taylor are pictured and listed on the back cover of the German edition. The Jones brothers had previously been in Australian act Sweatty Betty.

Usually described somewhat inadequately as 'Byrds influenced', the LP has a post- psych meets early progressive feel, very melodic and folksy in parts but with lots of fuzz guitar work. The standout track is the over the top cover of "So You Want To Be A Rock'n'Roll Star" which kicks off side one but the album is strong overall and repays repeated listening. It's dismissed unfairly as bland in Tapestry of Delights.

The Deram pressing is extremely difficult to find these days and commands a high price on the collector's market. The German Polydor pressing housed in a completely different cover is somewhat easier to locate.

After the split, Tiger Taylor joined Billy Brown's band and was also with The Freshmen; the Jones brothers formed Jonesy who recorded for Dawn Records; Dave Mercer went solo; Kerry Scott later turned up in T.F.Much and Bruno AD.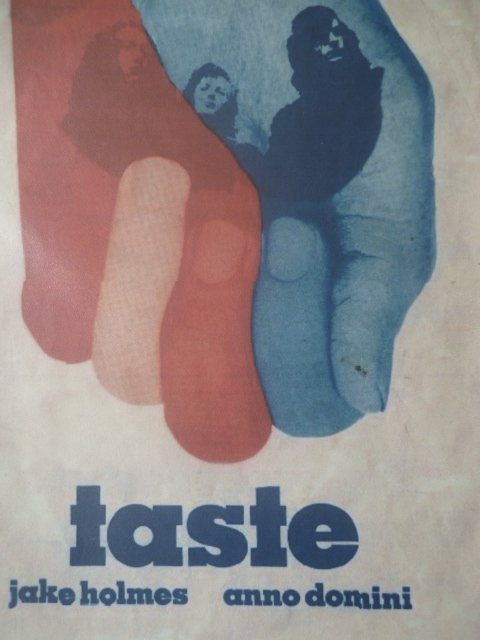 1970 German Tour Poster, supporting Taste.


Discography:

• On This New Day
LP - Deram Records - SML-R 1085 - UK 1971
LP - Polydor Records - 2310 096 - Germany 1971 - different cover
LP - Thorns Productions - 70301 - 199? - German cover design
CD - Hugo-Montes Production - HMP CD-013 - UK - 2002 - UK cover design
CD - Repertoire Records - REPUK 1068 - Germany 2006 - UK cover design, 2000 pressed, 1 bonus track
LP - Wohn Records - WHNLP002 - Korea 2006 - - UK cover design, 500 pressed
Recorded in Command Studios, London. Produced by Billy Kennedy




side one:
So You Want To Be A Rock'n'Roll Star
On This New Day
Bad Lands Of Ardguth
Regency Days
Hitchcock Railway

side two:
This Good Life I Have Known
The Trapper
Dassy Rowlin
Five O'Clock In The Morning
June Tremayne


CD bonus track:
Hitchcock Railway (Single Version)
• Badlands of Ardgurth / Hitchcock Railway ?
7" - Polydor Records - 2058 092 - IRL - 1971 - no PS


• Hitchcock Railway / Badlands of Ardgurth
7" - Polydor Records - 2001 168 - Germany 1971 - PS
7" - Polydor Records - 2001 168 - France 1971 - different PS





See also: Billy Brown
, Eire Apparent, The Freshmen, Teddie & The Tigers



Help!: We need your help to complete this entry. If you can tell us more about this band then please do! We welcome any corrections, missing details, connections to other bands, where are they now, etc. We also need photos, scans, copies of releases or live or demo recordings, and any other memorabilia gathering dust in the attic. If you can help, then please get in touch.



---

A-Z Artist Index
Compilations
Record Labels
Media
Help Us!
Contact Us
Resources
Timeline
---