---


A-Z Artist Index
Compilations
Record Labels
Media
Help Us!
Contact Us
Resources
Timeline
---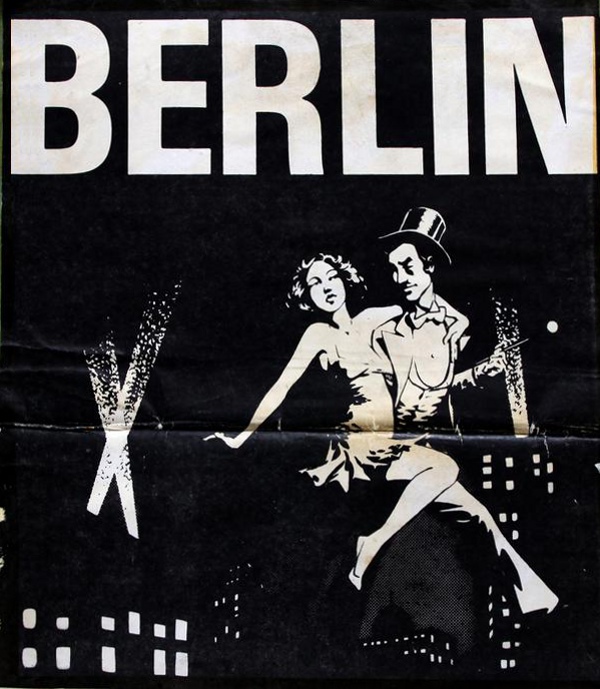 From: Dublin

Active: 1977? - April 1980

Style: Punk/New Wave

Lineup:
Brian Devon AKA Brian Freeze - vocals
Frankie Taylor - guitar
Maurice Czerniak - bass
Charlie Hallinan - drums

Berlin (L-R) Charlie Hallinan, Brian Devon, Frankie Taylor, Maurice Czerniak


Berlin on stage (L-R) Maurice Czerniak, Brian Devon, Charlie Hallinan, Frankie Taylor.

Bio:

One of the early Dublin Punk/new wave bands. Early lineups included John Borrowman and Chris Green who left in mid-1978 to form The Atrix. Ex School Kids drummer Charlie Hallinan joined around the same time, while original drummer Pat Moylett (brother of Boomtown Rat Johnny 'Fingers' Moylett) became the bands manager. Berlin were accused of cashing in on the Rats connection by some and even of copying their act outright, especially lead singer Brian Devon, but these accusations was unfair.
Berlin supported both The Clash and The Jam at the Top Hat in Dub Laoghaire, two legendary gigs in Dublin which thousands now claim to have attended. They were treated badly by roadies when supporting Graham Parker at the Olympic Ballroom, which resulted in some equipment damage. They turned down an offer from RSO Records and had two tracks ("Tube Talk" and "Waiting For The Future" slated for inclusion on the aborted/delayed Irish new wave comp which eventually became Just For Kicks in late 1979. During November-December 1978, Berlin and the New Versions set out on the "Streets Ahead Tour '78" across Ireland, the first new wave tour of the country. They appeared on Our Times on RTE TV at the end of the year.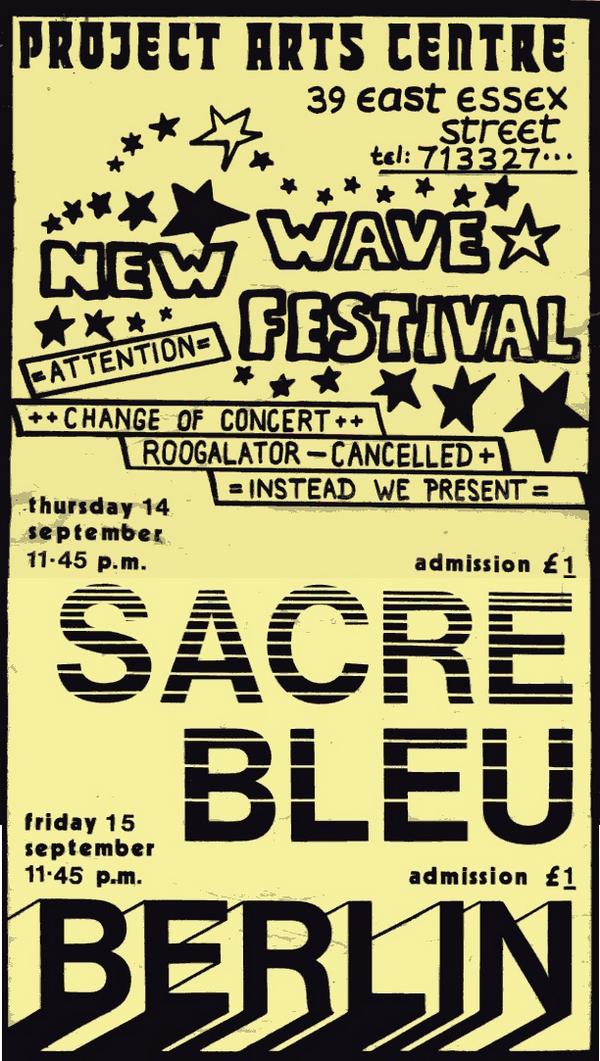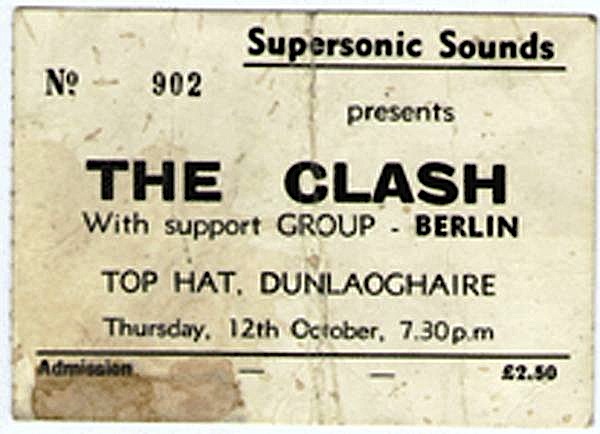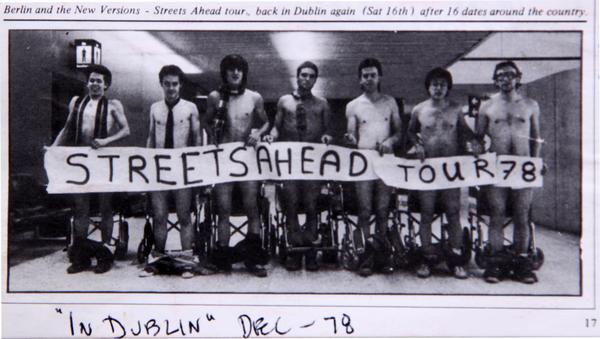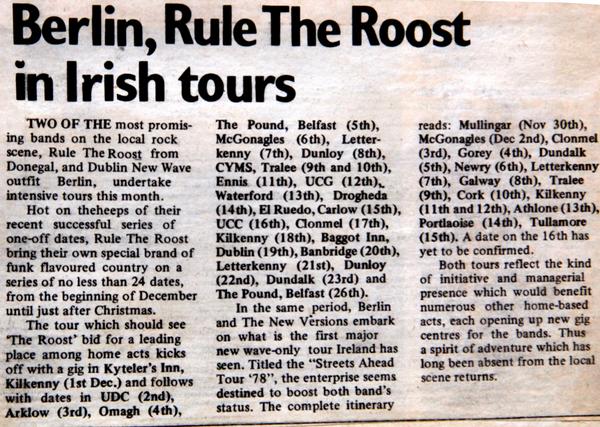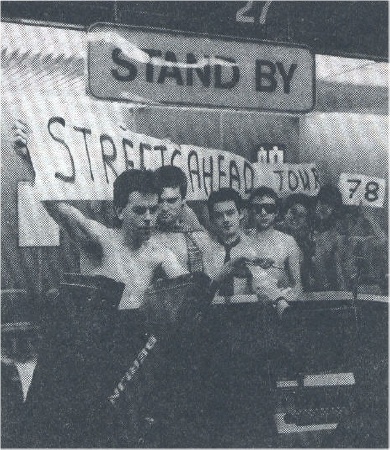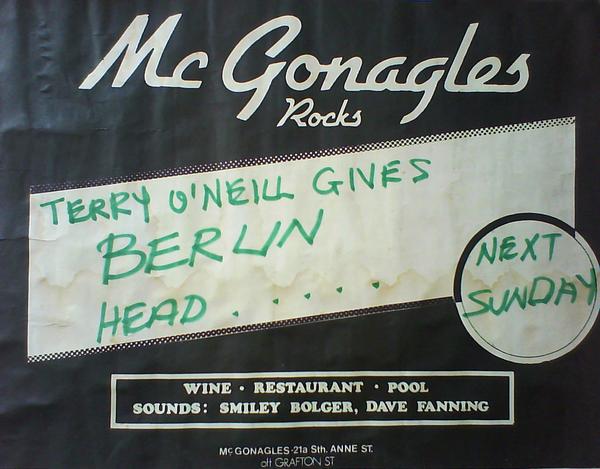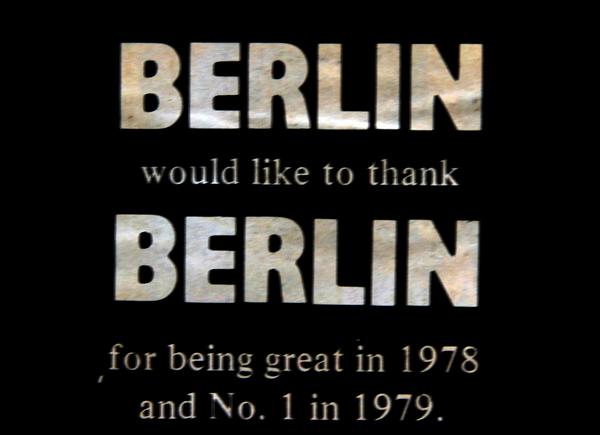 Berlin played the Dandelion Market twice in 1979 and once in 1980: on 5 May 1979, 25 August 1979 and 2 February 1980. Most of 1979 was spent building momentum. They recorded demos which were aired by RTE Radio 2. They were courted by Charisma Records Dave Hitchcock as early as May and finally signed a deal with Charisma in September. The contract was for two singles and one album. The first single was announced for October but didn't come out until the following January 1980. Meanwhile their vinyl debut was on the "Just For Kicks" various artists LP released at the end of 1979, which included their track "Stop Stop", a strong effort. They played a farewell show at McGonagles on October 14, signalling their move to the UK.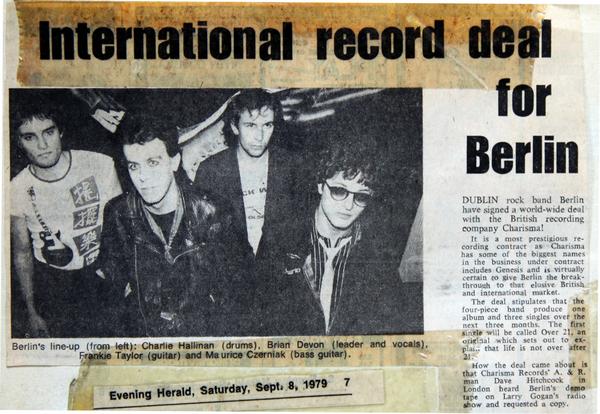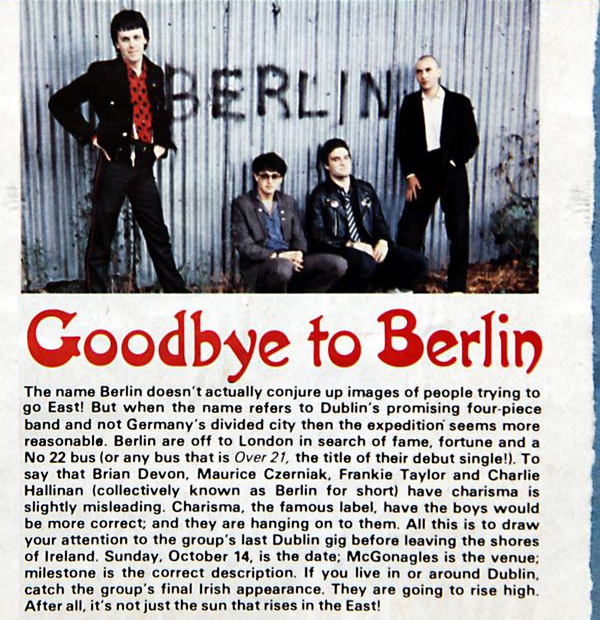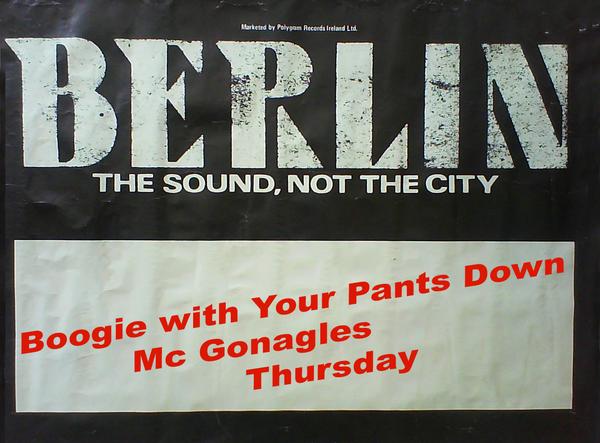 Berlin released their debut single January 1980, well after it's originally announced release date of October 1979. "Over 21" is a great pop punk track, though the band came in for some stick for being well over 21 themselves, especially Brian Devon and Maurice Czerniak. Both sides were written by bassist Maurice Czerniak. The Portugese issue appears to have predated the Irish & UK release by a few weeks. They performed the A-side (and, as far as I recall, another track) on Our Times on RTE Television, though I may be remembering the 1978 appearance. I vaguely recall Brian Devon holding up a sign saying "Hello Mum" or "Look Ma, I'm on TV". Does anyone have video of this?

In February 1980 they embarked on a UK tour and appeared during the Sense of Ireland/Sounds of Ireland gigs in \ London in March 1980, playing Acklam Hall with U2 and the Virgin Prunes in support on the 19th (with at least one warm up gig in Nottingham a few days previous). When this failed to break the band, they split up, in April 1980.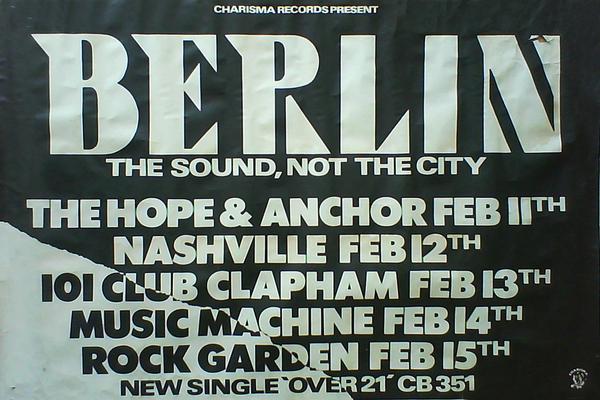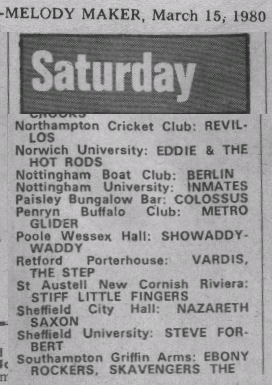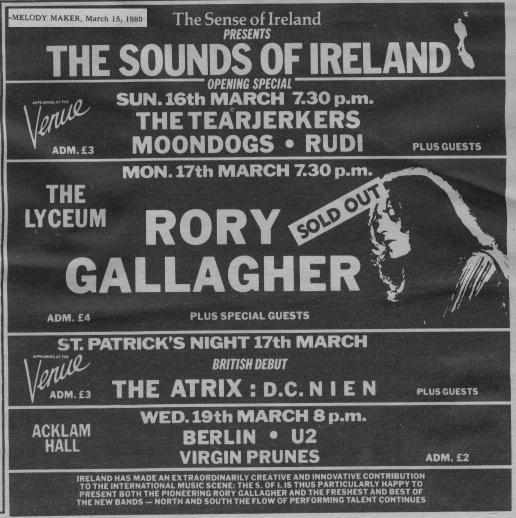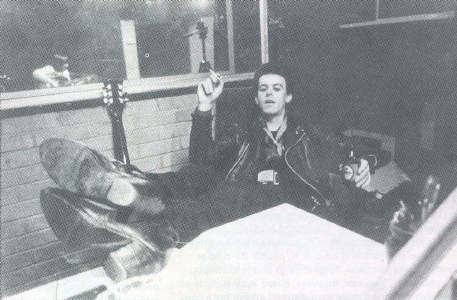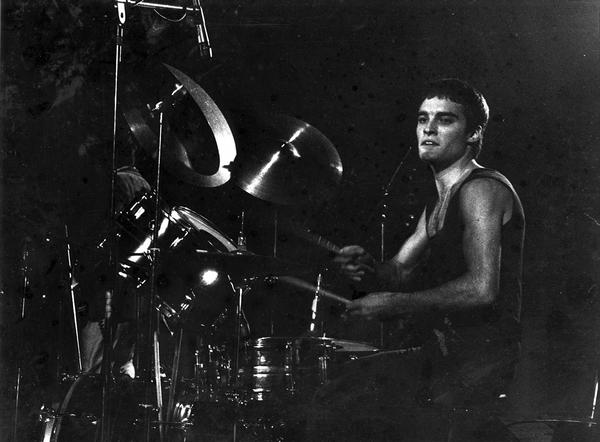 Berlin reformed later in the year and released a second single in November 1980. "Boyfriend" appeared on Philips Records. It is a much weaker effort than their debut and sold poorly, which may explain why it is so hard to find now. It seems to have had very little distribution, unsurprising as the band split again soon after it's release.

There are undoubtedly unreleased recordings (e.g. "Tube Talk"). Not to be confused with the Australian pop band on IRS Records who took your breath away.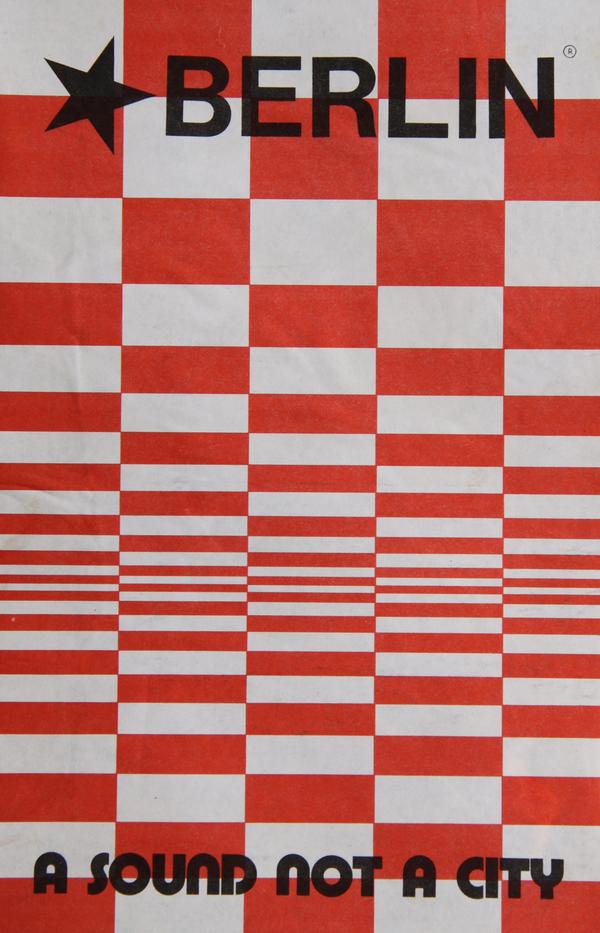 Discography

• various artists - Just For Kicks
LP - Kick Records - KK-1 - IRL - December 1979
See Compilations section for full track listing.




tracks: Stop Stop



• Over 21 / Waiting for the Future
7" - Charisma Records - 6000 682 - Portugal - December 1979 - PS, hatter label, different back cover
7" - Charisma Records - CB351 - IRL - 25 January 1980 - PS, purple label
7" - Charisma Records - CB351 - UK - 25 January 1980 - PS, silver label



• Boyfriends / Central Station
7" - Philips Records - 6000 557 - IRL - November 1980 - PS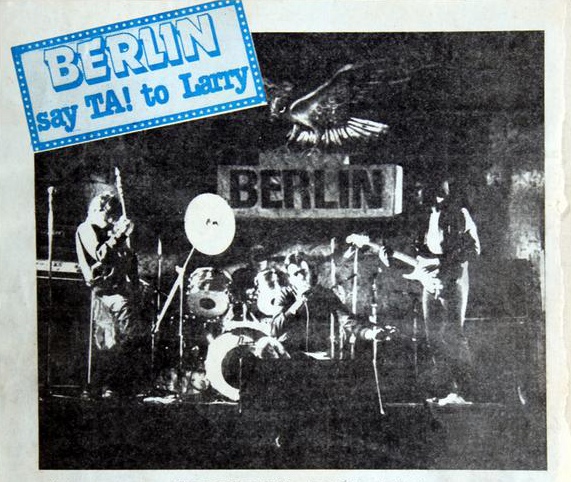 Berlin onstage in 1979. The Larry is RTE DJ Larry Gogan.


Help!


We need your help to correct and/or complete this entry. If you can provide more information about this band, have scans, photos or any other memorabilia we can use, or spare copies of any releases, then please get in touch.



---

See Also:

Thanks to Charlie Hallinan
---

A-Z Artist Index
Compilations
Record Labels
Media
Help Us!
Contact Us
Resources
Timeline
---