---


A-Z Artist Index
Compilations
Record Labels
Media
Help Us!
Contact Us
Resources
Timeline
---
From: Dublin

Active: ca 1990

Style: Electro Pop

Lineup:
Barry Bourke - vocals
tbd




Bio:

From the Finglas/Glasnevin area of Dublin. One track ('White Witchy Woman') was included on the New Eclipse Records sampler LP released in 1990 and was released as a single by the same label.





Discography

• various artists - Something New ... Something Blue
LP - New Eclipse Records - NE 007 - 2/1990
See Compilations section for full track listing.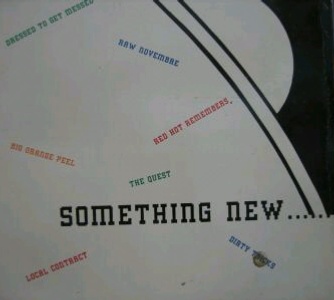 track: White Witchy Woman


• White Witchy Woman / Living Dangerously
7" - New Eclipse Records - NE 111 - 1990 - PS



Help!


We need your help to correct and/or complete this entry. If you can provide more information about this band, have scans, photos or any other memorabilia we can use, or spare copies of any releases, then please get in touch.




---

See Also:


---

A-Z Artist Index
Compilations
Record Labels
Media
Help Us!
Contact Us
Resources
Timeline
---