---


A-Z Artist Index
Compilations
Record Labels
Media
Help Us!
Contact Us
Resources
Timeline
---
From: Dublin?

Active: - March 1987-

Style:

Lineup:
Stephen Robinson - vocals
Dave Dorgan - guitar
Declan Mulligan - bass
Sean Ryan - drums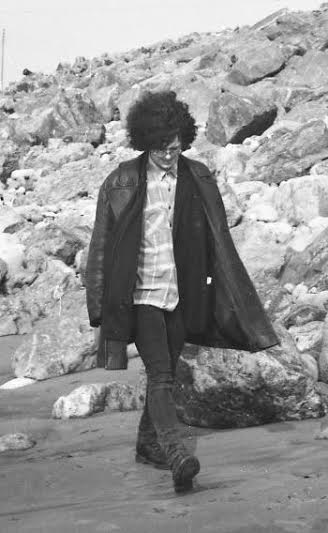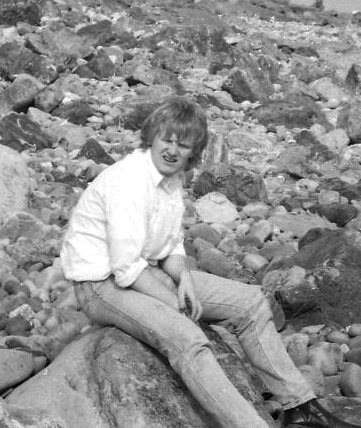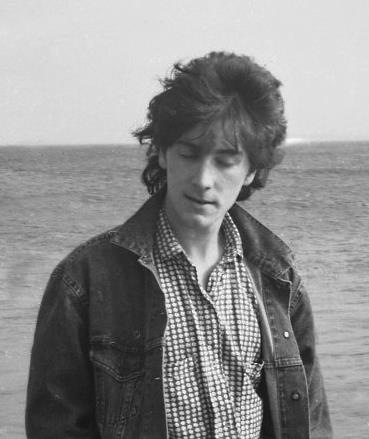 Photos taken in Sligo in 1987.
[photos courtesy Eric Robinson]



Bio:

The Candyshop was a guitar quartet mining Stones, Byrds, Monkees and other 60s influences. They covered the 13th Floor Elevators via Julian Cope ("I've Got Levitation") which is a good indicator of what they were about.

Formed by guitarist Dave Dorgan (ex Crime of Passion, pre Candy Apple Red) and drummer Sean Ryan (Crime of Passion, Honey Thieves, Echoes of Pink Whispers, Swinging Swine) in March 1987, with Declan Mulligan (ex Cracker Factory) and singer Stephen Robinson. Stephen's brother Eric Robinson was roadie (also for the Harvest Ministers, The Believers and Blink). Ex Side One bassist Mark Byrne was also in the band at some point.

They played McGonagles regularly in 1988 and were Carling/Hot Press finalists the same year. There are no releases that I know of, but a live rehearsal tape (recording details unknown) exists with the following tracklisting:

Things Have Changed
Dressed To Kill
Levitation
Medicine
Railway Station
Ain't No Friend Of Mine
Cradle Will
Fall
This Town Won't Drag Me Down
Jesus Station
Alone At Midnight
Jesus Station
Looking For A Friend
Judging by this tape, they were an excellent band. Further info appreciated.

Dave Dorgan's next band was Candy Apple Red. Mark Byrne was later in the Harvest Ministers.

Jude Kealy recalls recording a version of Annie Lennox's "Right By Your Side" with The Candyshop in a studio off Bachelors Walk in the late 80s. Does anyone remember the details of this recording session?

Help!


We need your help to correct and/or complete this entry. If you can provide more information about this band, have scans, photos or any other memorabilia we can use, or spare copies of any releases, then please get in touch.



---

See Also: Cracker Factory, Crime of Passion, Honey Thieves, Swinging Swine


---

A-Z Artist Index
Compilations
Record Labels
Media
Help Us!
Contact Us
Resources
Timeline
---