---


A-Z Artist Index
Compilations
Record Labels
Media
Help Us!
Contact Us
Resources
Timeline
---
From: Belfast

Active: 1978-81

Style:

Lineup:
Charlie Reilly - vocals
Dessie Potter - guitar
Colin Fletcher - bass
Owen Howell - drums


Bio:

(Goth) punk, pre Heavenly Bodies. A live performance recently surfaced on You Tube. It consists of two songs recorded live at the Ulster Hall (22 August 1980?), originally broadcast on a BBC NI show called Rock In The City. It's approx 9 minutes of Banshees-esque punk and includes two songs "Recall To Life" and "Loud Noise" (title?). See external links below.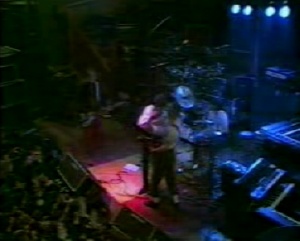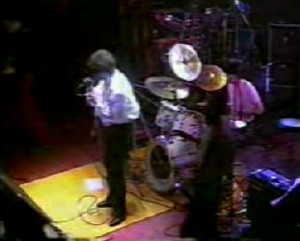 Discography

• s/t EP
K7 - 1979
Unofficial release of 6/79 demo

tracks:
The Viper
Numbers
Lizzie Borden
Self Portrait


• Recall To Life / Light On The Hillside
7" - Shock Rock - SRS-502 - 1980 - no PS, double A-side


• various artists - Belfast
LP - Shock Rock - SLR 007 - 1980
See Compilations section for full track listing.

tracks:
Recall To Life
Light On The Hillside


• various artists - Bloodstains Across Northern Ireland Vol.2
LP - bootleg - UK - 1998
See Compilations section for full track listing.


tracks: Numbers (demo)
Help!
We need your help to correct and/or complete this entry. If you can provide more information about this band, have scans, photos or any other memorabilia we can use, or spare copies of any releases, then please get in touch.
---

See Also: Heavenly Bodies

External Links: Live Performance on You Tube


---

A-Z Artist Index
Compilations
Record Labels
Media
Help Us!
Contact Us
Resources
Timeline
---