---


A-Z Artist Index
Compilations
Record Labels
Media
Help Us!
Contact Us
Resources
Timeline
---
From: Dublin

Active: 1979-84

Style: Punk/Powerpop

Lineup:
Rory Stokes - vocals/occasional synth
Paul Mooney - guitars
Declan Jones - bass
John McGrath - drums


Bio:

Classic punk/powerpop. "Don't Swim On The East Coast" was about the Windscale nucleur power station (later renamed Sellafield to help people forget) dumping toxic waste into the Irish sea. The single sold very well locally but was not included by RTE (Irish radio) in the charts because of it's political nature. Even so, veteran RTE DJ Larry Gogan made it his single of the week and played it every day, which didn't go down well in some quarters, but he didn't include it in his Irish Charts book.

Declan Jones does not appear on the single as he was unable to make it to the recording studio because of exams. John Downey plays bass on both sides. Liam Fox later replaced Jones as permanent bassist.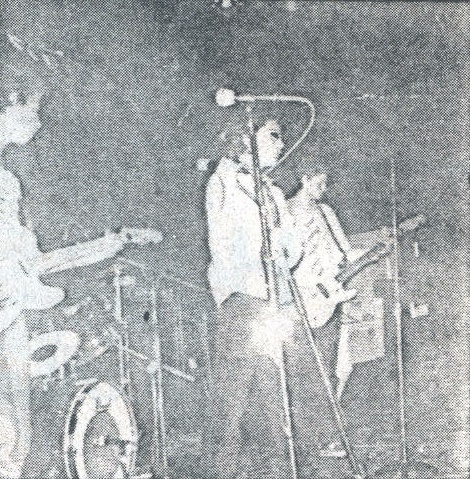 Early photo of the band onstage in 1979
The band made a video for the single which is remembered by many as it was broadcast continuously as a test signal by Irelands only ever pirate TV station Channel D. See the videos page for the link.

The Sussed were booked to appear on "The Late Late Show" (thanks to B.P.Fallon) the biggest Saturday night show on Irish television at the time, but this was cancelled without explanation a couple of days beforehand. You can read about this on Rory Stokes website.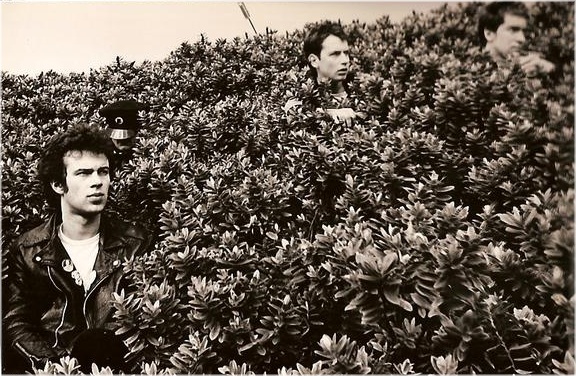 The band recorded many more demos but nothing further was released. They also did two Dave Fanning Show sessions for RTE Radio 2 and recorded every live gig, so there must be vast amounts of material in the Stokes archive but none of it has been released. Song titles: "Good Morning School", "I've Got Rabies", etc.

In 1982 they printed up prank posters for a concert at Leixlip on June 31st which they posted around Dublin:

[courtesy Rory Stokes]




After a brief period performing under the name Once Bitten (including an appearance on Anything Goes), the band split up. Rory had a short-lived band called The Cretins but I'm not sure where they fit in the timeline; he also released a single under the name Rory Stokes & The Spiders From Kimmage with most of The Sussed backing him. Rory, Paul and John all joined Ronan Stoke's band Cuba Dares in London.

Rory Stokes later returned to Dublin as an early acid house DJ (Rory Boyee). His website carries more details.





Discography

• Don't Swim On The East Coast / I Wanna Conform
7" - Dead Records - DEAD U2 - 1981 - PS
First pressing of 500 in pink sleeve.
Second pressing (of 500?) in yellow sleeve.


Notes: Both tracks by Stokes/Mooney. Produced by Stokes/Mooney, engineered by Nikki Morgan.
One source suggests that some second pressing copies were pressed on dayglo yellow vinyl but this is unconfirmed and there is some doubt about it.






[photo courtesy Rory Stokes]



Help!


We need your help to correct and/or complete this entry. If you can provide more information about this band, have scans, photos or any other memorabilia we can use, or spare copies of any releases, then please get in touch.



---

See Also:

External Links: The Cretins, Cuba Dares, Rory Stokes & The Spiders From Kimmage

Rory Stokes website
---

A-Z Artist Index
Compilations
Record Labels
Media
Help Us!
Contact Us
Resources
Timeline
---