---


A-Z Artist Index
Compilations
Record Labels
Media
Help Us!
Contact Us
Resources
Timeline
---
From: Belfast

Active: 1989-94

Style: Post-Punk

Lineup:
Frankie Sewell - vocals, guitar
Eleanor McClean - keyboards
Paul Macabre - bass
Declan Maguire - drums
Greg Toner - drums




Bio:

Tomorrow Was were led by Frankie Sewell (ex Jonah) who was the band's main songwriter. Their name was not as I suggested a reference to Wishbone Ash (showing my age!). They were in fact named after a Stranglers track 'Tomorrow Was And The Hereafter'. Paul Macabre was a big Stranglers fan. Their sound was post-punk, described by Hot Press with their usual succinctness as 'indie meets pop meets punk'. They appeared on the Bright Green Lights CD on Danceline in 1991 and toured Europe twice in 1994. They supported the likes of The Stunning, Cry Before Dawn and Something Happens.





Discography

• various artists - Bright Green Lights
CD - Danceline Records - DCD1006 - IRL - 27 August 1991
See Compilations section for full track listing.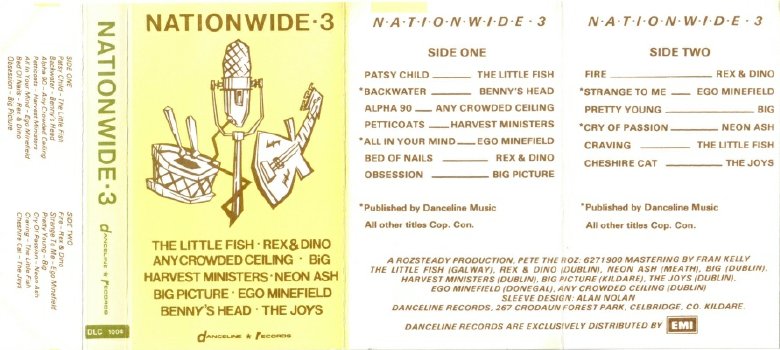 track: Self-Determination
Help!
We need your help to correct and/or complete this entry. If you can provide more information about this band, have scans, photos or any other memorabilia we can use, or spare copies of any releases, then please get in touch.
---

See Also:


---

A-Z Artist Index
Compilations
Record Labels
Media
Help Us!
Contact Us
Resources
Timeline
---