---


A-Z Artist Index
Compilations
Record Labels
Media
Help Us!
Contact Us
Resources
Timeline
---
From: Dublin

Active:

Style:

Lineup circa 1986:
Colum Farrelly
Anne Marie McCormack
Mary Downes
Bio:

Colum Farrelly's acoustic funk band. This was Sinead O'Connor's first band, though she does not appear on any recordings.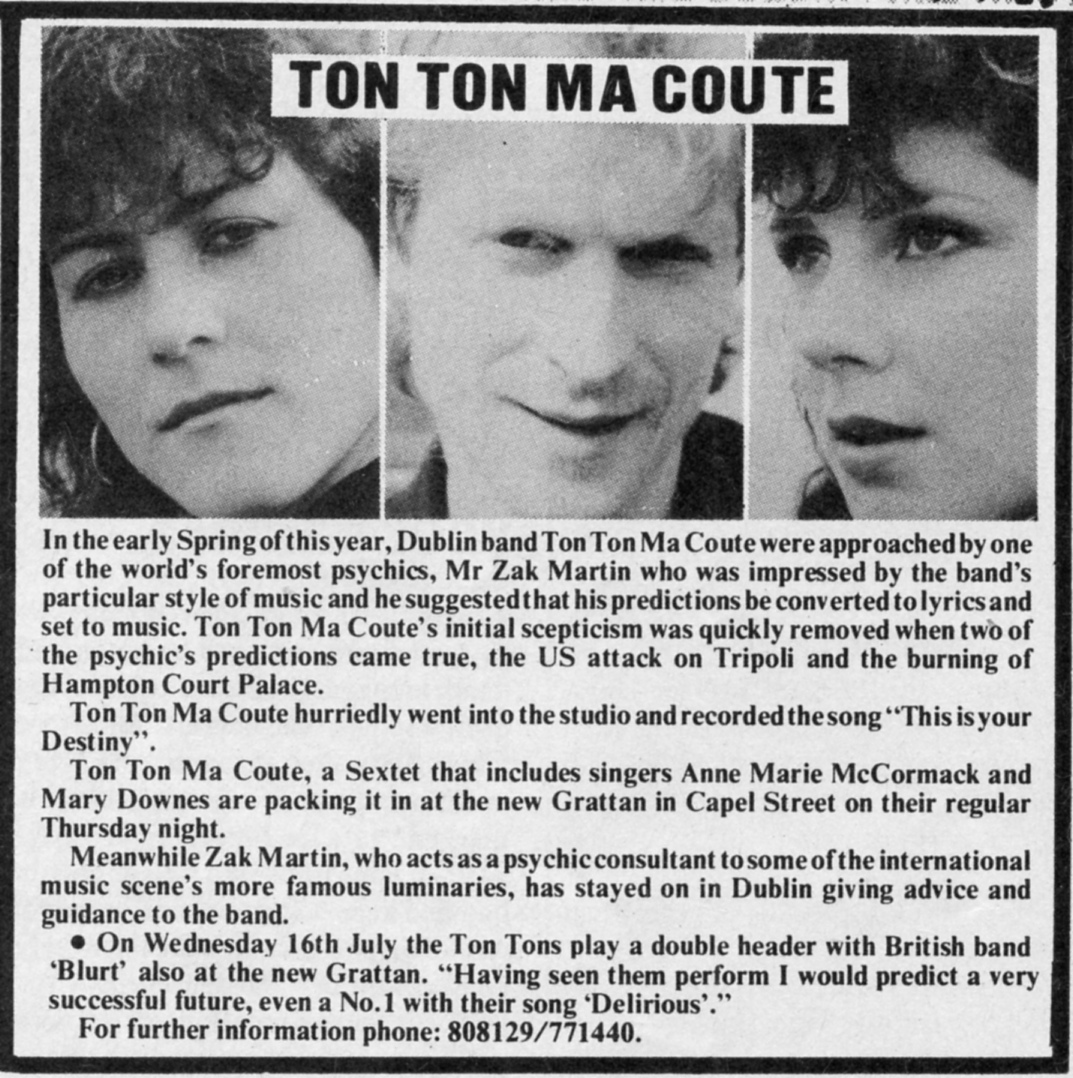 Feature from In Dublin magazine, June 1986


Discography

• Delerious / Light Up My World
7" - Scoff Records - DT041 - 1985?
The A-side is interesting but not necessarily good; the B-side is soul-funk.



Help!


We need your help to correct and/or complete this entry. If you can provide more information about this band, have scans, photos or any other memorabilia we can use, or spare copies of any releases, then please get in touch.



---

See Also:


---

A-Z Artist Index
Compilations
Record Labels
Media
Help Us!
Contact Us
Resources
Timeline
---