---


A-Z Artist Index
Compilations
Record Labels
Media
Help Us!
Contact Us
Resources
Timeline
---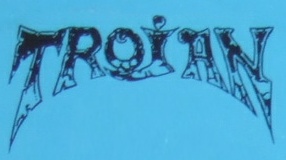 From: Dublin

Active: 1982-

Style: Heavy metal

Lineup:
Eddie Kenny - vocals
Derek Barton - guitar
Tom Harte - guitar
Maurice Cassidy - bass
Robbie Cahill - drums


Bio:

Dublin '80s metal band who appeared on the "Green Metal" compilaton in 1985 and self-released a single the following year. In 1987 the band recorded at Ebony Records studios, and I've read that one track ("Relentless Pursuit") ended up on an Ebony Records compilation LP, but I've been unable to find any more details about this.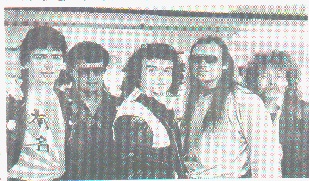 Ray Ellis replaced Robbie Cahill. Fergus Kelly was also drummer at some point. Early guitarist Conor left to form Kruger. John 'Harv' Harbinson was the singer at some point. More info needed please!



Discography

• various artists - Green Metal
LP - Crashed/Metal Masters - METALPS 107 - UK - 1985
See Compilations section for full track listing.


tracks:
Soldiers Song
Charge Of The Night Brigade


• Bombs Away / Back To Me
7" - Wooden Horse Records - TRO 001 - IRL - 1986 - PS
Both tracks non-LP.


• various artists - title?
LP - Ebony Records - ??? - 1987

track: Relentless Pursuit


• The March is On
LP - GI Records - GILP 444 - 1988



side one:
Never Cry Again
Danger Zone
War Cry
Chasing The Dragon

side two:
The Message
The March Is On
Troubleshooter
Long Black Nights
Help!
We need your help to correct and/or complete this entry. If you can provide more information about this band, have scans, photos or any other memorabilia we can use, or spare copies of any releases, then please get in touch.
---

See Also:


---

A-Z Artist Index
Compilations
Record Labels
Media
Help Us!
Contact Us
Resources
Timeline
---