---


A-Z Artist Index
Compilations
Record Labels
Media
Help Us!
Contact Us
Resources
Timeline
---
From: Belfast

Active: c1982-

Style:

Lineup:
Alan Mairs - vocals
Nigel Charlesworth - guitar
Ricky Monds - bass
Gary Kirby - drums/vocals.


Bio:

True Colours started out life as The Vedettes (on the Express & Explore compilation). Circa 1982 they adopted a more new romantic approach and became True Colours.

There are two tracks by a Belfast band called True Colours on the Independent Artists Community site which must be the same band though perhaps in a later carnation. Both songs ("Faraway" and "If You Only Had A Heart") are from c1982. Check them out here.

Drummer Gary Kirby was later in Silent Running.


Discography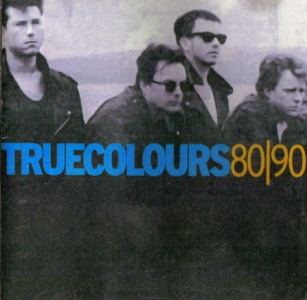 Apparently a compilation of True Colours records was released on CD. I have no more details at present.
Help!
We need your help to correct and/or complete this entry. If you can provide more information about this band, have scans, photos or any other memorabilia we can use, or spare copies of any releases, then please get in touch.
---

See Also: Silent Running, The Vedettes


---

A-Z Artist Index
Compilations
Record Labels
Media
Help Us!
Contact Us
Resources
Timeline
---