---


A-Z Artist Index
Compilations
Record Labels
Media
Help Us!
Contact Us
Resources
Timeline
---
From: Enniscorthy

Active: ca 1987-90

Style:

Lineup:
Michael Egan - guitars, vocals
John Murphy - mandolin, harmonica
Noel Quaid - bass
Peter Murphy - drums
Maurice McNamara - keyboards
Paul Merrigan - sax
occasional members
Paul Molloy - bass
Niall Lacey - guitars



Bio:

Originally known as Rain Dogs circa 1985-86 with original guitarist Don Kavanagh. Became Tru'penny Opera in 1987. Niall Lacey previously in Black Arthur & The Undertakers (1979-81).

Two TV appearances, both available on youtube: Recorded "Brilliant Field" live in Cloanrd Community Centre for the Bibi Baskin Show on RTE in October 1988 (recorded October 24th, broadcasted October 27th); performed "Solo On The Corner" live over a backing track in Montrose Studio on December 20th 1988 for RTE's Joe Maxi, broadcast on January 9th 1989.

Drummer Peter Murphy is the author of the acclaimed novel John The Revelator, published in 2009.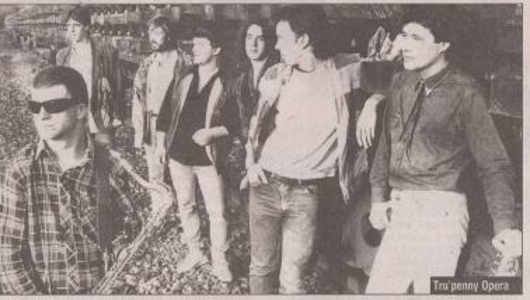 Discography

• various artists - Nationwide
LP - Danceline Records - DLS1002 - IRL - 1989
See Compilations section for full track listing.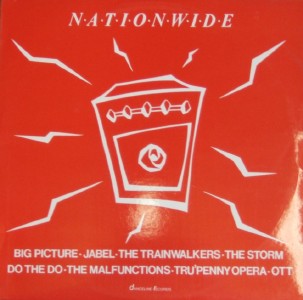 tracks: Sleeping Soul
Solo On The Corner


• various artists - Dreamers And Corner Boys
CD - ??? Records - ??? - IRL - 2012
See Compilations section for full track listing.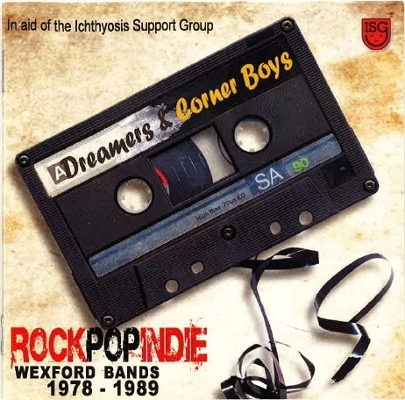 Help!
We need your help to correct and/or complete this entry. If you can provide more information about this band, have scans, photos or any other memorabilia we can use, or spare copies of any releases, then please get in touch.
---

See Also:


---

A-Z Artist Index
Compilations
Record Labels
Media
Help Us!
Contact Us
Resources
Timeline
---