---


A-Z Artist Index
Compilations
Record Labels
Media
Help Us!
Contact Us
Resources
Timeline
---
From: Churchtown, Dublin

Active: 1984-88

Style:

Lineup:
Dave Long - guitar/vocals
Rachel Tighe - bass






Bio:

Early incarnation of Into Paradise, formed end of 1984 approx. The name was a reference to Blue in Heaven, from the same Dublin suburb. They kept a very low profile, managing the band themselves, and doing only a hanful of gigs over the following 2 years. They'd recorded two demo tapes and a Dave Fanning session by mid-1986.

The first single was described in Hot Press as sounding like "Knocking On Heaven's Door" speeded up. Both tracks on the Comet compilations are culled from the same demo tape. One of these tracks "There's A Mountain" won the In Dublin best demo and best band competition in 1987. It is excellent. "Piece Of Paradise" is less convincing.

Another old song "Here With You" surfaced on the These Auld Tapes blog.

Rachel Tighe was later in the excellent Luggage.





Discography

• demo
K7 - demo - 1986-87
tracks: Nothing Left In Life / There's A Mountain / Piece Of Paradise


• Never The Same / She Is Close
7" - Snap/Owl Records - SN 42 - December 1986 - PS?
A-side credited to Dave Long, B-side credited to the band.
This advert for this single shows the band as a trio.







This poster (cropped) was for a series of 4 gigs at The Underground in 1986 promoting the single: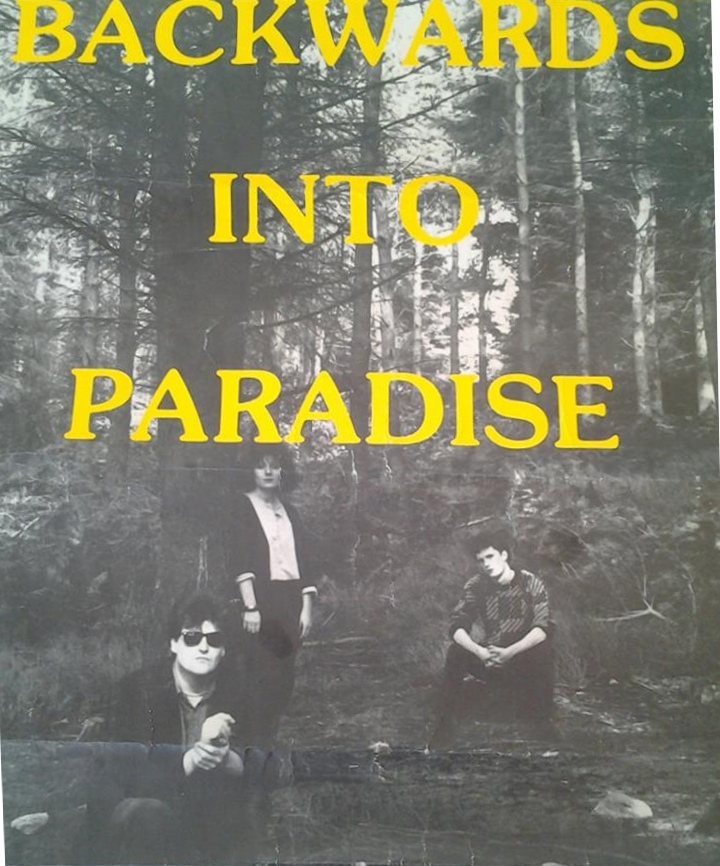 • various artists - Comet LP Two
LP - Comet Records - COME 2 TP - IRL - 1987?
See Compilations section for full track listing.




track: There's A Mountain

Recorded at Origin Studios, Santry, Dublin; Engineered by Quill.



• Comet Tape 3
K7 - Comet Records - COMTAPE 5 - IRL - 1988
See Compilations section for full track listing.




track: Piece Of Paradise

Help!
We need your help to correct and/or complete this entry. If you can provide more information about this band, have scans, photos or any other memorabilia we can use, or spare copies of any releases, then please get in touch.
---

See Also:


---

A-Z Artist Index
Compilations
Record Labels
Media
Help Us!
Contact Us
Resources
Timeline
---