---


A-Z Artist Index
Compilations
Record Labels
Media
Help Us!
Contact Us
Resources
Timeline
---
From: Dublin

Active: 1981-

Style: Bluesrock

Lineup:
Don Baker - vocals/harmonica
Pat Farrell - guitar/vocals
Dave Murphy - guitar/keyboards
Tommy Moore - bass
Dave White AKA Dave Whyte - drums


left to right: Tommy Moore, Pat Farrell,
Don Baker, Dave Murphy, Dave White




Bio:

The Business was a bluesrock/pubrock band formed in 1981. The early period saw many musicians come and go including ex Stagalee pre Honky Tonk Heroes founding member Errol Walsh (guitar/vocals), Jimmy Faulkner (guitar), Pat Farrell (guitar), James Delaney (keyboards), Tommy Moore (bass), Brian O'Grady (bass, ex High Society) Fran Breen (drums), Dave Gaynor (ex Angel, drums), and Don Baker (vocals/harmonica). Some of these had recorded together in the sessions for Paul Brady's "Hard Station" LP.

The second, more permanent lineup emerged in 1983 which recorded three singles for Bus Records. The lineup on the first two singles is Don Baker (vocals/harmonica), Pat Farrell (guitar/vocals), Dave Murphy (guitar/keyboards), Tommy Moore (bass), Dave White (ex Southpaw, drums). The third single features an altered lineup of Farrell, Moore & White joined by Gerry Hendricks (guitar). These singles are all decent bluesrock efforts.

The band continued in one form or another though two decades and is still around today. They issued some live recordings during the '90s. Some members also appeared in a covers band called Bumper To Bumper.

Note this is not the UK punk/oi! band





Discography

• Let Me In / Been Alone Too Long
7" - Bus Records - BUS 1 - February 1984 - PS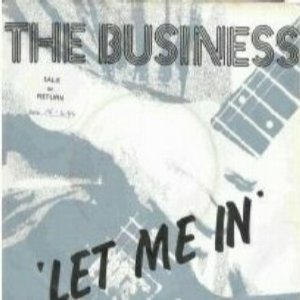 • Leavin' On The Midnight Train / Still Wondering
7" - Bus Records - BUS 4 - 1984 - PS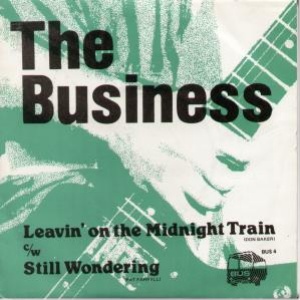 • Two Sided Story / Angel of Mercy
7" - Bus Records - BUS 14 - 1985 - PS
Both sides credited to Farrell / Whyte / Moore / Hendricks
Recorded at Tomac Studios (The Hiss Factory)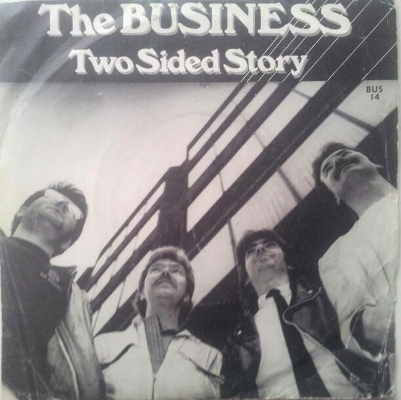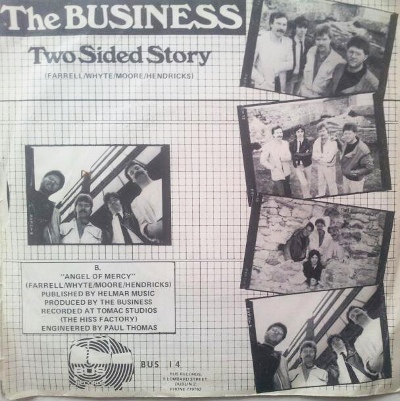 Help!
We need your help to correct and/or complete this entry. If you can provide more information about this band, have scans, photos or any other memorabilia we can use, or spare copies of any releases, then please get in touch.
---

See Also: East Coast Angels, Stagalee


---

A-Z Artist Index
Compilations
Record Labels
Media
Help Us!
Contact Us
Resources
Timeline
---